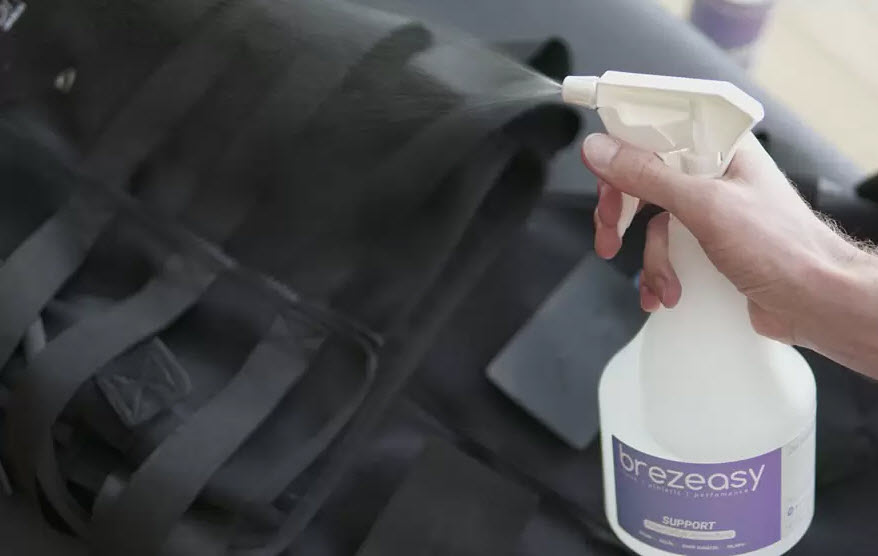 The perfect hygiene
for your EMS Studio
Modern hygiene for EMS training.
Prevents s odors, viruses, bacterias and germs. Uncompromising and  effective against COVID-19!
Disinfect all surfaces and objects in your EMS studio in no time at all. The full concept for EMS studios.
Modern textile hygiene
for your EMS training. Everytime and everywhere.
Pollutant-free disinfection & cleaning for EMS vests, electrodes & underwear. Vegan, strong in effect & sustainably produced.
Textiles offer more space for bacteria, fungi and other pathogens than one might think. The active ingredient of brezeasy® is part of your body's immune system and uncompromisingly fights all pathogens. Isn't that smart?
Environmental protection
Together towards a clean future
Direct Effect and maximum effective – Thanks to the most modern manufacturing process made in Germany
Highly Effective – Bactericidal, virucidal, fungicide, sporocidal and odor-neutralizing
Highest compatibility – User and the material benefit from the gentle properties
Fresh. Athletic. Performance.
Broad spectrum of activity
Our technical support team is available live from 10h to 17h European standard time.
If you need to resolve any queries on the use of EMSFX SOFTWARE we are always there for you. Our working languages are English, Spanish and German.
The help section includes a resources library with tips on how to use the software.